Stamps of the Kingdom of Italy
by Tony Clayton
---
Saint Francis Anniversary issue of 1926
---
1925-6 Silver Jubilee Issue <<-- : -->> 1927 Volta Issue
---
A set of stamps was issued to commemorate the 700th Anniversary of the death of St.Francis of Assisi. For two of the values two different perforation gauges were used. The perf 13½ version of the 1.25 lire is particularly scarce in mint condition.
---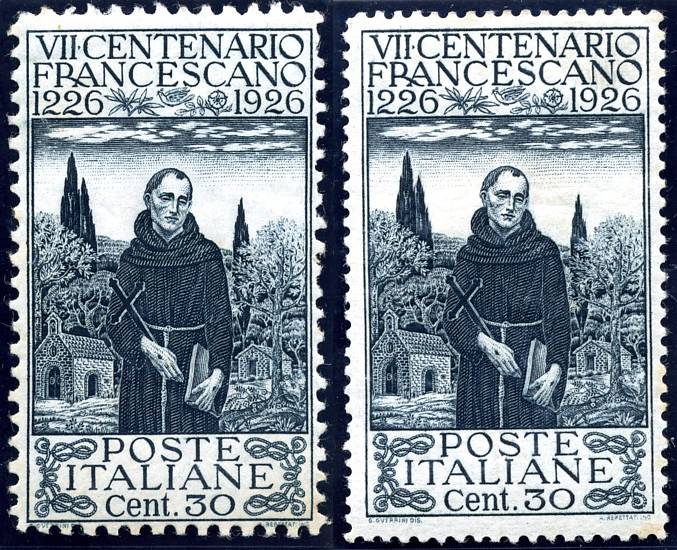 30c perf 11 and 13½
Sassone 198 and 193.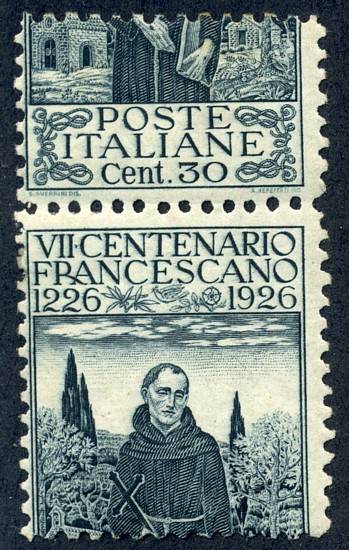 30c perf 11 with extra misplaced perforation
Sassone 198p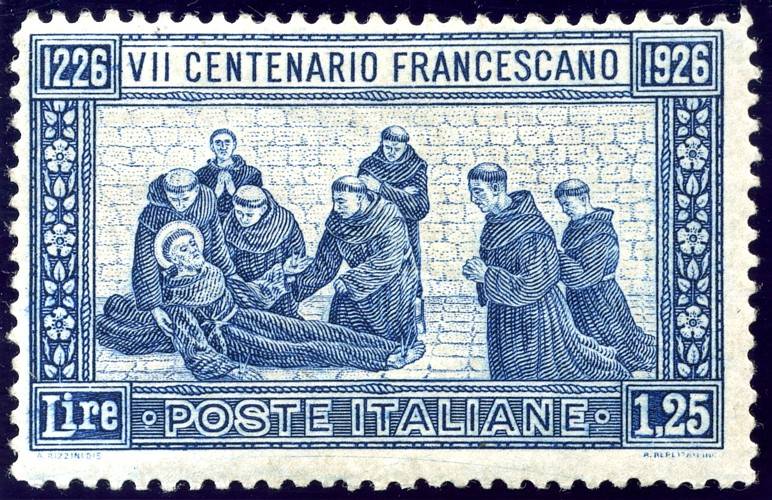 1.25 lire perf 13½
Sassone 196.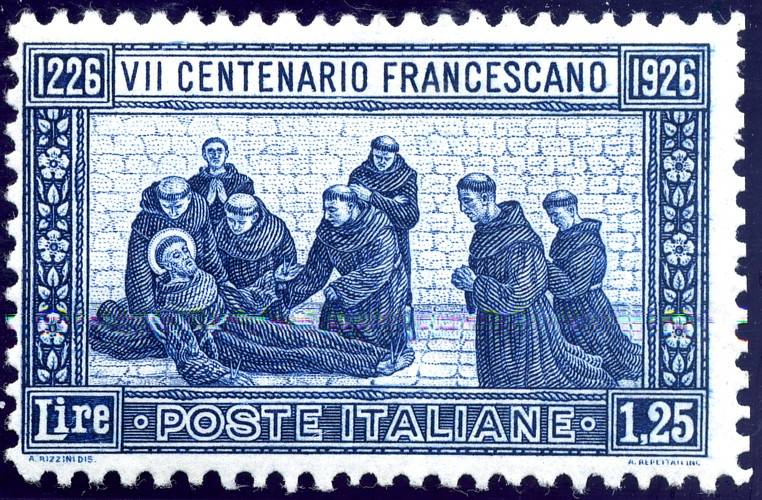 1.25 lire perf 11
Sassone 199.
---
1925-6 Silver Jubilee Issue <<-- : -->> 1927 Volta Issue
Main Italian Stamp Index
Kingdom of Italy Index
---
Stamps of the Kingdom of Italy - Saint Francis Anniversary issue
Copyright reserved by the author, Tony Clayton
v4 18th April 2015