Postage Stamps of Italian Post Offices in Africa
by Tony Clayton
---
Bengasi and Tripoli
---
Valona <<-- : -->> Pechino (Beijing)
Post Offices Index
Main Index
---
Bengasi
---
The Italian Post Office in Bengasi opened in March 1901. The area it covered became part of the Italian colony of Libya in 1912.
The first stamp was issued in July 1901.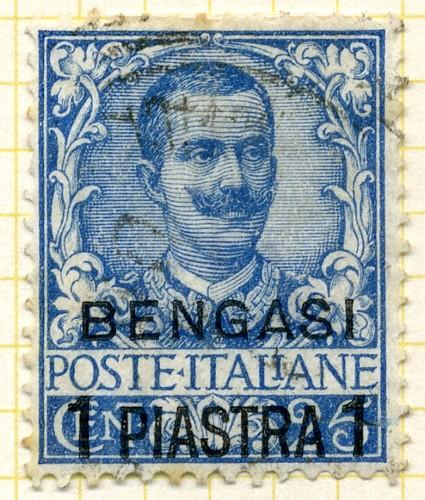 1 Piastra on 25 centesimi
Sassone 1.
The second stamp was issued in December 1911, and was used until the opening of the Italo-Turkish War in 1911.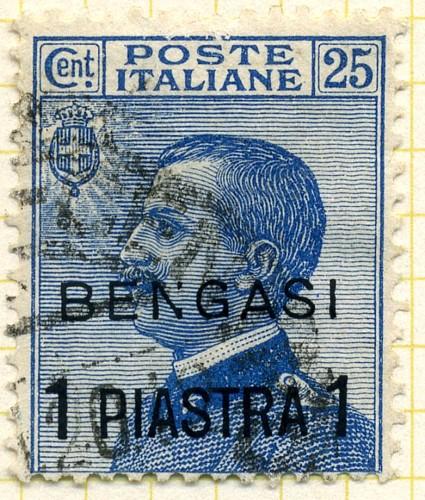 1 Piastra on 25 centesimi
Sassone 2.
---
Tripoli di Barberia
---
The Italian Post Office in Tripoli opened in 1869. After the occupation by Italian forces in 1911 It became part of the Colony of Libya.
The first stamps were issued in July 1909. Two stamps (1c and 2c) were overprinted in a different style in 1915, but these stamps were never issued. They are known favour cancelled.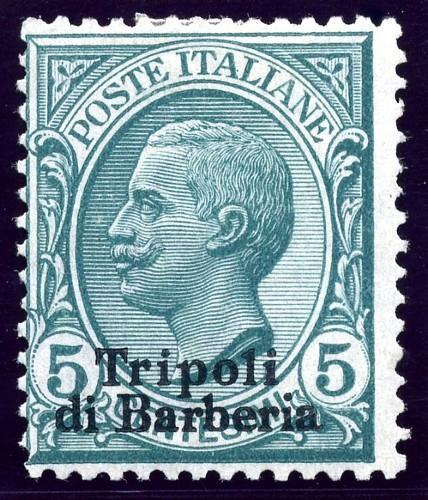 5 centesimi
Sassone 3.
An unusally difficult stamp to find in mint condition.
1 lire
Sassone 9?.
Another difficult stamp. Sadly this has almost certainly got a forged overprint.

1 lire
Sassone 9.
This one shows evidence on the reverse of a typographed overprint, and is probably genuine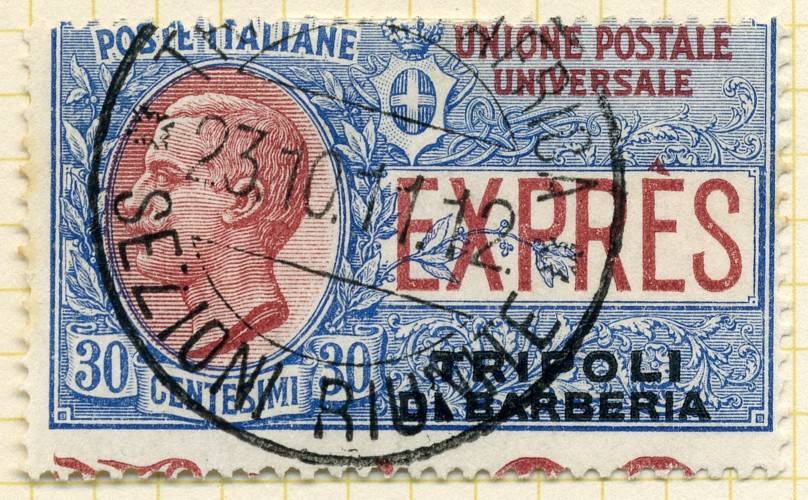 30c express showing trace of marginal inscription below.
Sassone Express 2.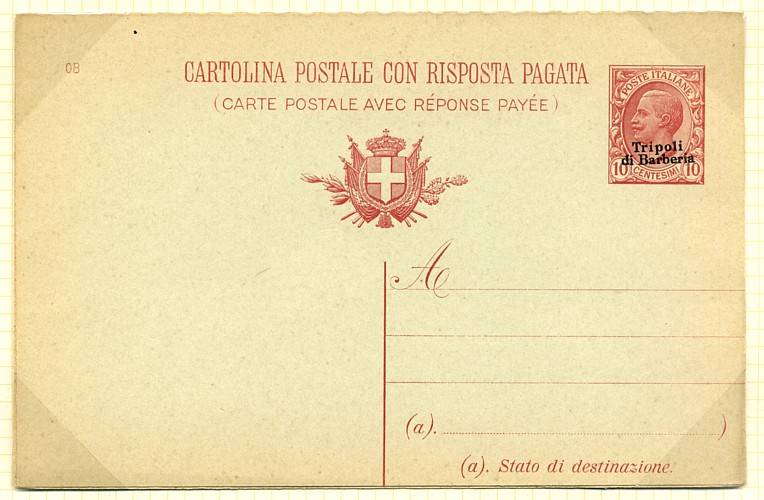 Unused 10c+10c reply paid postcard
Pertile 4
Unused 2.70 Lire parcel card
Pertile 5
---
Valona <<-- : -->> Pechino (Beijing)
Italian Stamps Home Page
Post Offices Index
---
Stamps of Italian Post Offices - Bengasi and Tripoli / Copyright reserved by the author, Tony Clayton
v8 16th April 2015