Postage Stamps of Italian Post Offices in China
by Tony Clayton
---
Tientsin
---
Pechino (Beijing) <<-- : -->> Austrian Occupation of Italian Territories
Post Offices Index
Main Index
---
The Italian Post Office in Tientsin opened in 1917.
---
First Emergency Issue
---
In September 1917 three denominations were created by overprinting Italian stamps by hand. These were issued in very small numbers.
---
Turin Printing
---
In December 1917 nine values were issued in Italian currency from 1 centesimi to 5 lire. These were overprinted in Turin.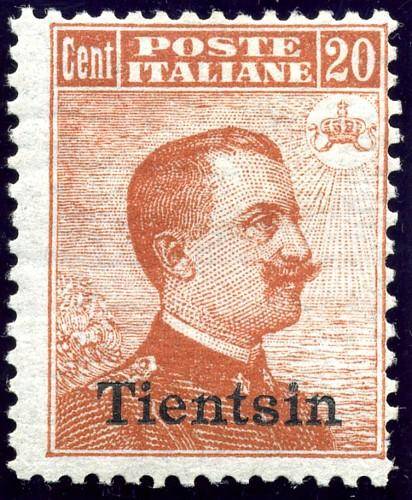 20 Centesimi, no watermark
Sassone 8.
There is also an unissued version of the 20c with watermark that is much more common.
---
Additional Value
---
A year later the 10 lire was issued.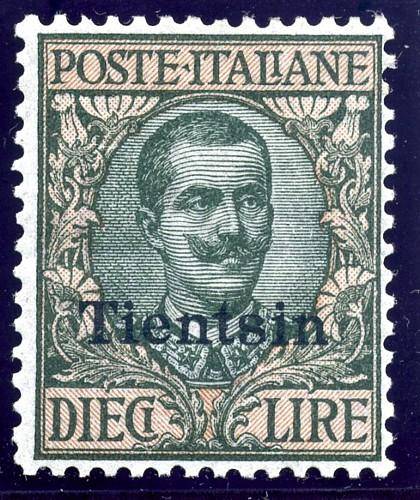 10 lire
Sassone 13.
---
Values in Chinese Currency
---
In 1918 nine values were also overprinted locally in Chinese currency.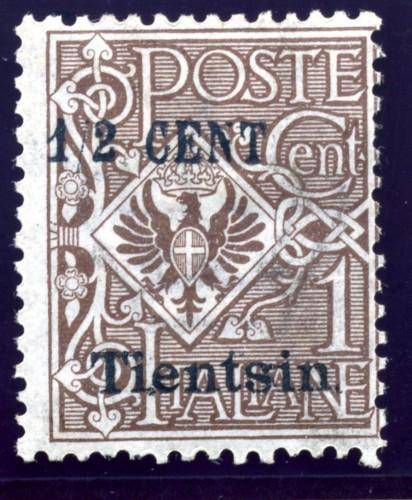 ½ cent on 1 centesimi
Sassone 15.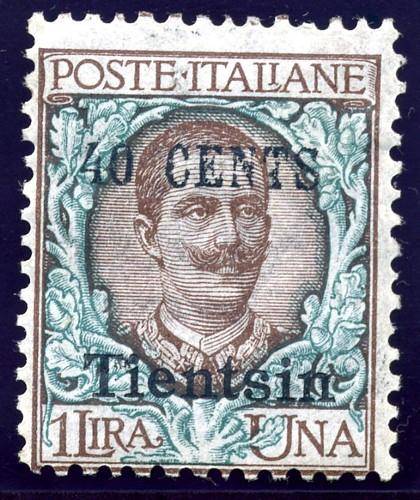 40 cent on 1 lire
Sassone 22.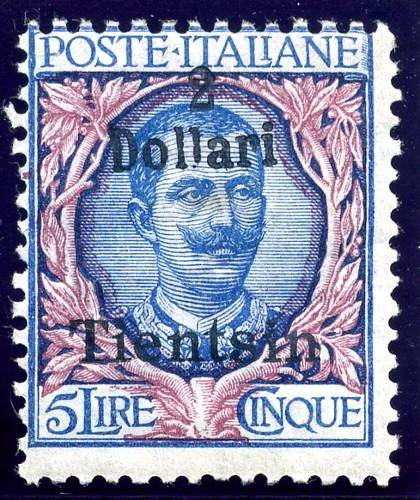 2 dollars on 5 lire
Sassone 23.
Two other varieties of this stamp exist, both very rare. The first has dollari rather than Dollari, and the other has hand overprints of a completely different style
---
Express Issues
---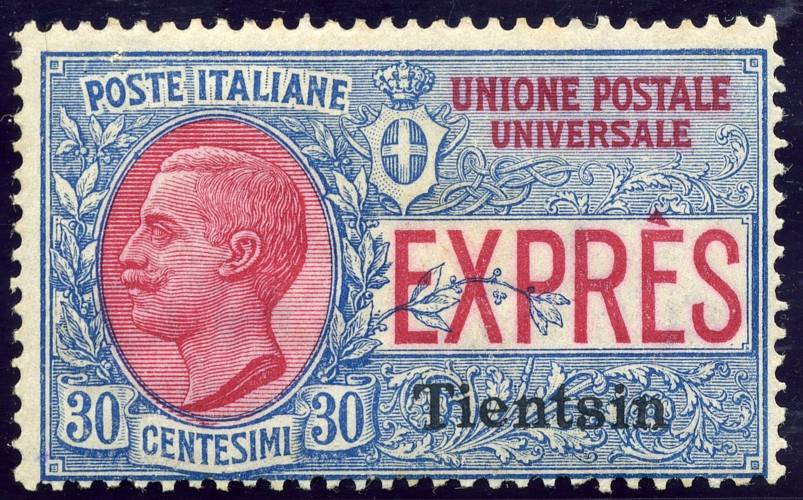 30c express
Sassone E1.
---
Pechino (Beijing) <<-- : -->> Austrian Occupation of Italian Territories
Italian Stamps Home Page
Post Offices Index
---
Stamps of Italian Post Offices - Tientsin
Copyright reserved by the author, Tony Clayton
v8 16th April 2015