Postage Stamps of Italy
by Tony Clayton
---
Allied Military Government, Venezia Giulia
---
Republic - Parcel Stamps <<-- : -->> Trieste Zone A
Trieste Area Index
Main Index
---
1945 Overprinted Definitives
---
Available Italian stamps from both pre-war, the Lieutenancy, and the Republic were overprinted AMGVG in a variety of styles. Carried out locally, inverted and double overprints are not uncommon, and there are several positional errors.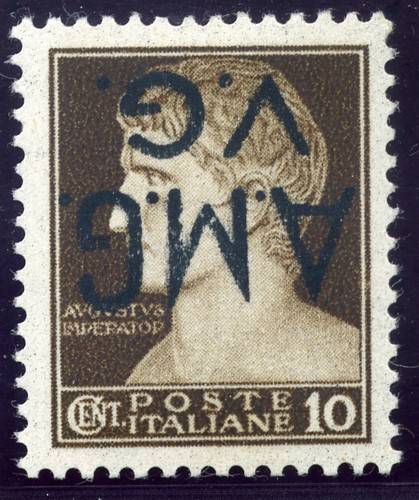 10 centesimi with inverted overprint
Sassone 2d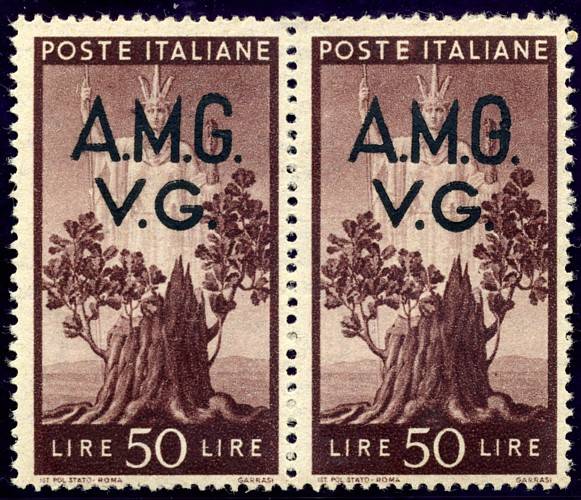 50 lire brown with closed G variety
Sassone 20 and 20n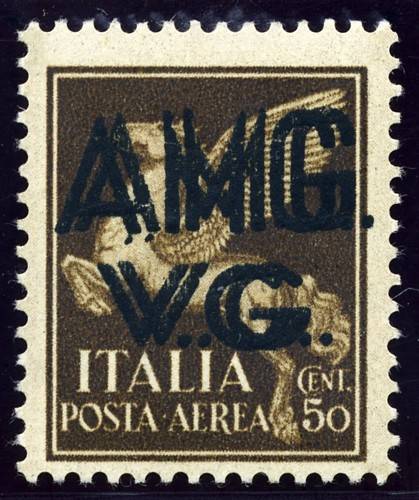 50 centesimi airmail with double overprint
Sassone Airmail 1c
---
Postal Stationery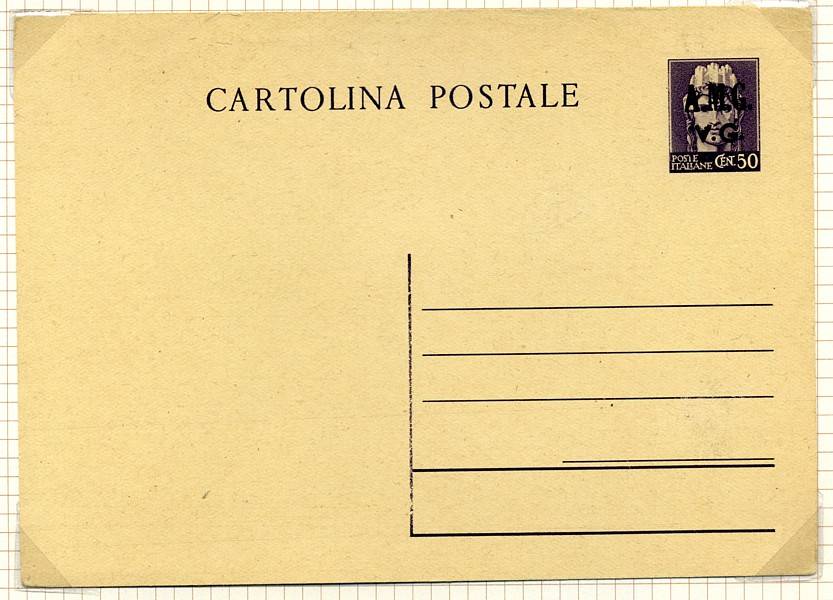 50c violet on cream, typographed black overprint
Pertile 122B
3 lire red on grey-green, manual violet overprint
Pertile 130
---
References are from 'Interitalia' Manuale Catalogo Specializzato degli Interi Postali dell'Area Italiana 2008, known as the 'New Pertile'.
Republic - Parcel Stamps <<-- : -->> Trieste Zone A
Trieste Area Index
Main Italian Stamps Index
---
Stamps of Italy - AMG Venezia Giulia
Copyright reserved by the author, Tony Clayton
v2 23rd April 2015