Postage Stamps of Italy
by Tony Clayton
---
Trieste Zone A - Postal Stationery
---
Trieste Zone A <<-- : -->> Trieste Zone B
Trieste Area Index
Main Index
---
Postcards
---
1947 - Hand overprinted versions
Early issues had an AMG-FTT overprint manually stamped over the printed stamp. Later versions had a boxed AMGFTT or boxed TLT over the country name in addition. Rhe former was for use on overseas mail, while the latter was for internal mail or Italian destinations.
15 lire green on cream with boxed AMGFTT overprint
Pertile 4B
---
1948 - Trieste Philatelic Congress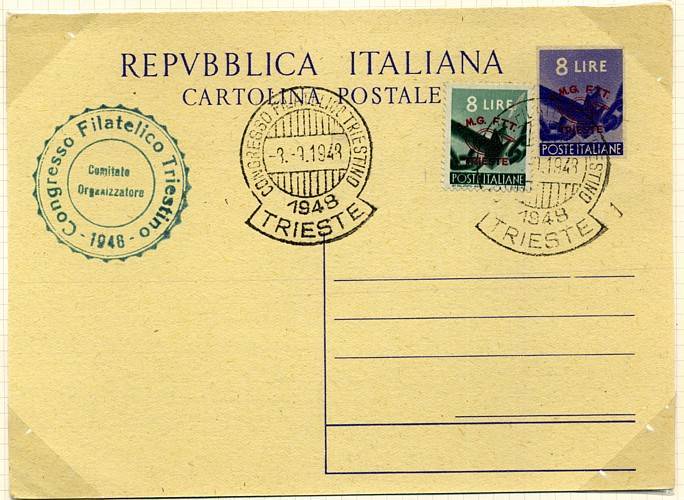 Uprated 8 lire violet/cream with special congress postmarks
Pertile 8
---
1949 Large Printed AMG-FTT
This comes with two different spacings of the overprint over the printed stamp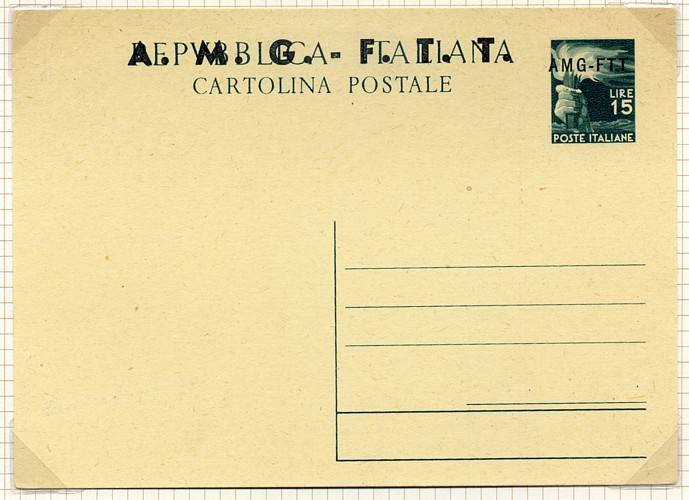 15 lire green/cream. Wide spacing
Pertile 9B
---
1952 Victory on Quadriga Issues
New style imprinted stamp in 20 and 35 lire values, with two overprint styles on the former.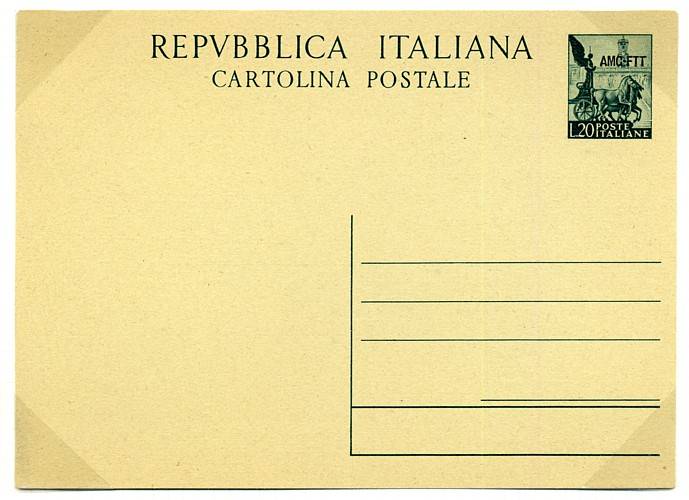 20 lire green on cream. Small overprint
Pertile 14B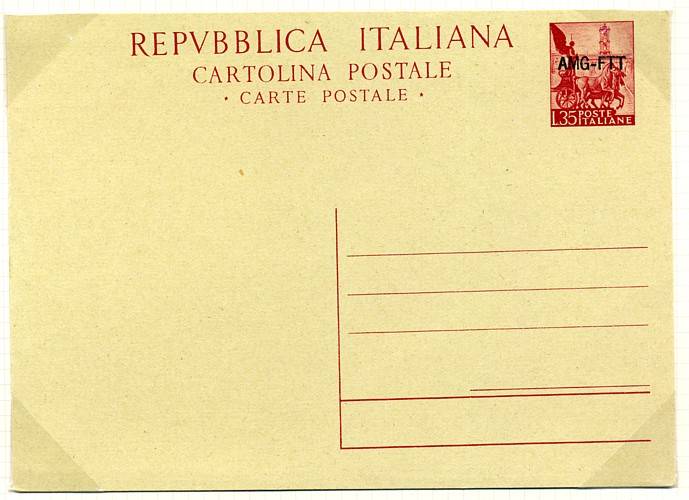 35 lire red on cream. Large overprint
Pertile 15
---
Postal Lettercards
---
1950 issue
This comes with the overprint both on top of and below the imprinted stamp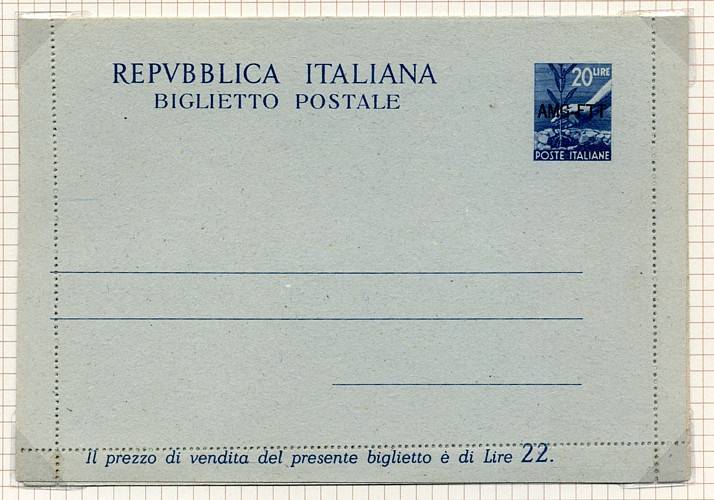 20+2 lire blue on grey-blue
Pertile 4A
---
Aerogrammes
---
Two types were issued in 1952, 60+5 lire for European destinations, and 120 lire for the U.S.A and Canada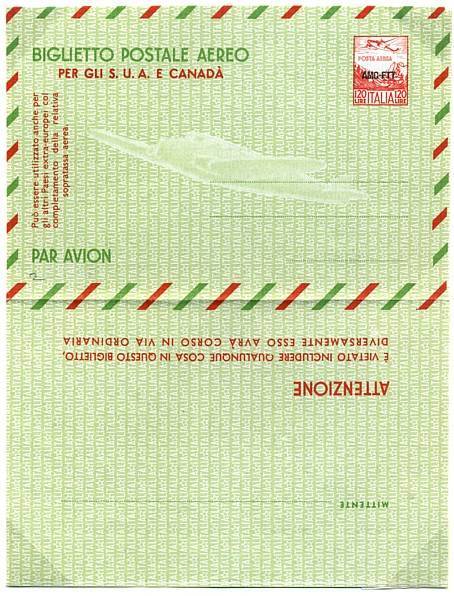 120 lire red and green
Pertile 2
---
References are from 'Interitalia' Manuale Catalogo Specializzato degli Interi Postali dell'Area Italiana 2008, known as the 'New Pertile'.
Trieste Zone A <<-- : -->> Trieste Zone B
Trieste Area Index
Main Italian Stamps Index
---
Stamps of Italy - Trieste Zone A Postal Stationery
Copyright reserved by the author, Tony Clayton
v2 24th April 2015