Postage Stamps of Italy
by Tony Clayton
---
The Republic of Italy
---
Syracuse Definitives <<-- : -->> 1957 Road Safety
Main Index
Republic Index
---
1954 Carlo Lorenzini (Creator of Pinocchio)
---
In 1954 Italy issued a 25 lire stamp in honour of Carlo Lorenzini, an author who created the story of Pinocchio.
A version exists with a white or plain background instead of the usual pale red colour.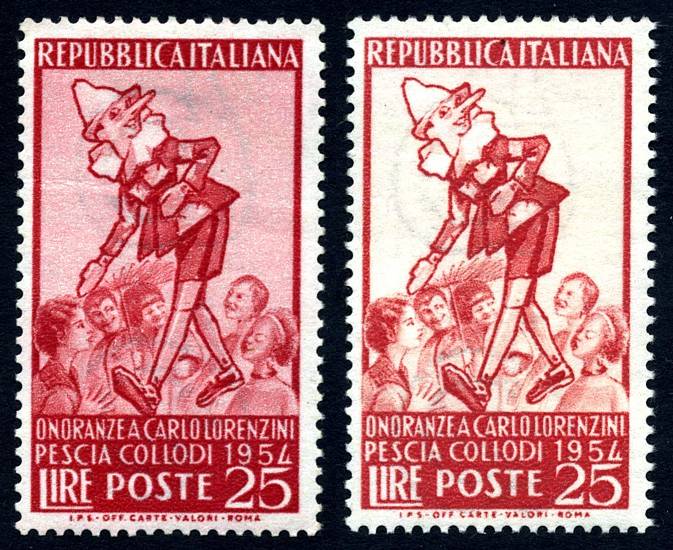 25 lire. Left: normal version; Right: white background
Sassone 746 and 746a
This stamp was also overprinted for use in Trieste Zone A, but the agreement to integrate Trieste's postal service with that of Italy took place first. Other than three sheets retained by the Italian Post Office, the majority were destroyed, with about 20 mint and two favour cancelled examples remaining.
---
Syracuse Definitives <<-- : -->> 1957 Road Safety
Main Index
Republic Index
---
Pinocchio
Copyright reserved by the author, Tony Clayton
v3 22nd April 2015