Postage Stamps of Italy
by Tony Clayton
---
The Republic of Italy
---
1990 MKS Giorgi Issue <<-- : -->> Priority Post
Main Index
Republic Index
---
1991 Basketball Issue
---
On 5th June 1991 a stamp was issued as part of an ongoing series on Italian Sport to commemorate Basketball. The stamp was printed in red, yellow, black and violet, although a bizarre error was found on one sheet of 50 where the violet had been replaced by dark blue. Just how this came about is uncertain.
The stamp in position 33 has a large white patch on the arm above the NE in PALLACANESTRO.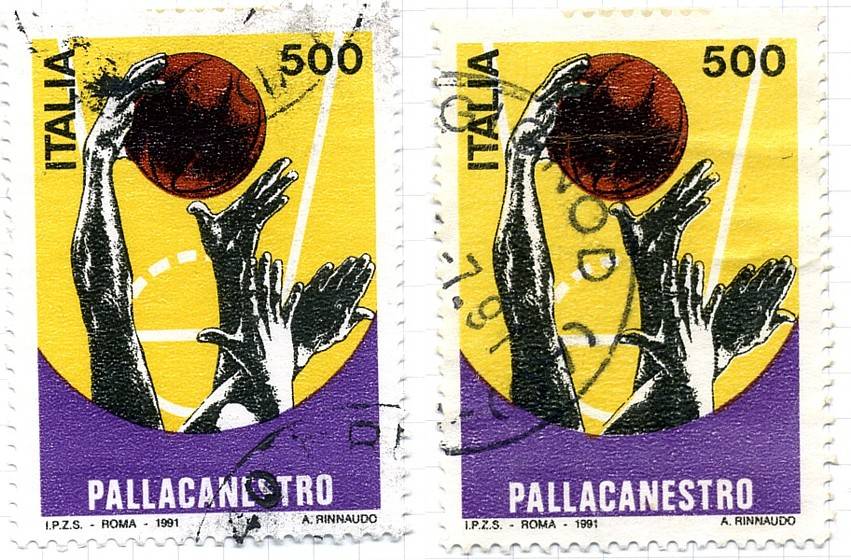 500 lire, showing the error on the left with a normal copy on the right
Sassone 1967a and 1967
Clearly only one mint copy of the error with the dark blue is known.
---
1990 MKS Giorgi Issue <<-- : -->> Priority Post
Main Index
Republic Index
---
1991 Basketball Issue
Copyright reserved by the author, Tony Clayton
v5 23rd April 2015