Stamps of the Kingdom of Italy
by Tony Clayton
---
Umberto I issues
---
Victor Emmanuel II <<-- : -->> The Floreale Definitive issues
---
First Umberto I issue of 1879
---
20 centesimi orange
Sassone 39.

2 lire vermilion
Sassone 43.

Marginal unmounted mint copy of the key stamp of the set, 25c blue.
Amazingly this was found amongst some loose stamps in a recently acquired collection
The O in the marginal watermark is clearly visible
Sassone 40.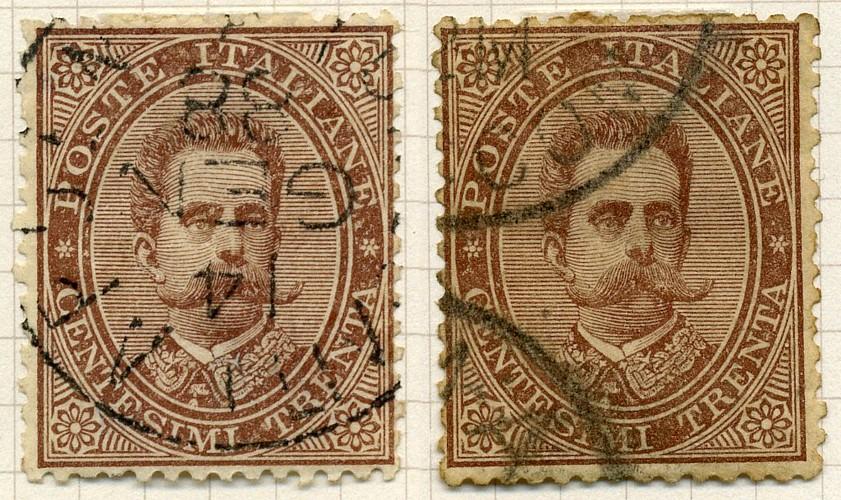 30 centesimi brown 'used'
Both these stamps have forged postmarks. Genuinely used examples are extremely rare
Sassone 41.
---
Second Umberto I issue of 1889
---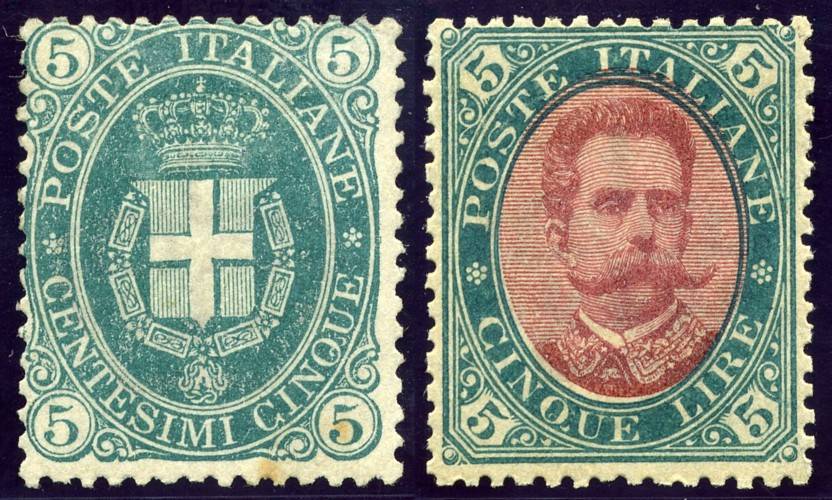 5 centesimi and 5 lire
Sassone 44 and 49.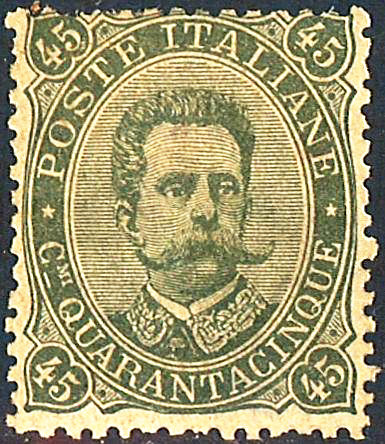 45 centesimi, mint
This stamp is very scarce in mint condition.
Sassone 46.
Image courtesy of the Italy & Colonies Study Circle.
---
Umberto I overprinted issues of 1890-91
---
2c on 50c Parcel Stamp
The parcel stamps had become redundant, so they were overprinted.
Sassone 52.

2c on 10c Parcel Stamp, inverted overprint
Sassone 50a.
Courtesy of the Italy and Colonies Study Circle.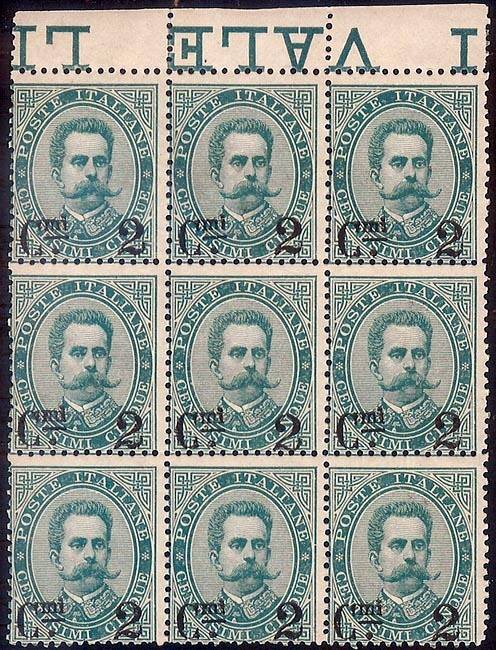 Block showing 'Thin foot' overprint in the centre
Sassone 56/56b.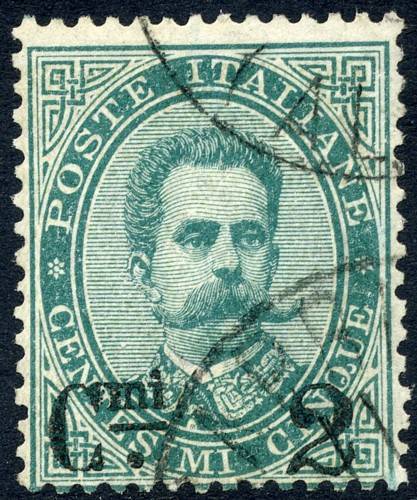 A used example showing the 'Thin foot' overprint.
Sassone 56b.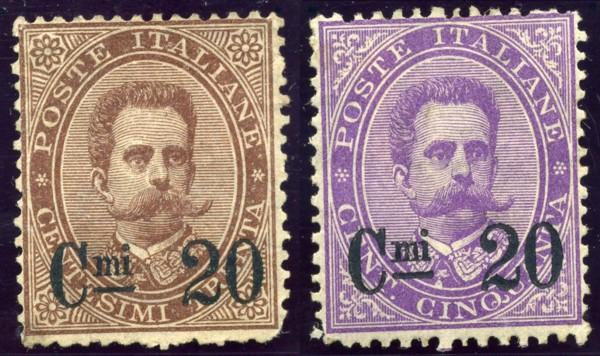 20c on 30c brown and 20c on 50c violet
Sassone 57 and 58.
---
Third and Fourth Umberto I Definitive issues of 1891 to 1897
---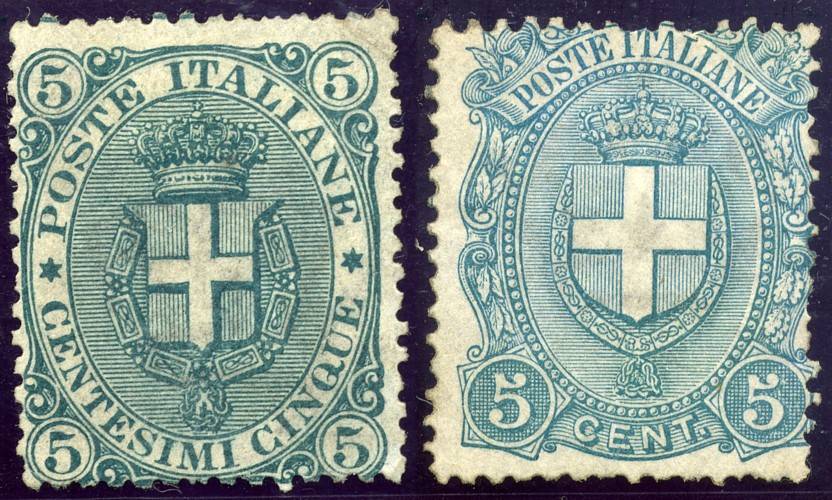 5 centesimi changes
Sassone 59 (issued 16 Nov 1891) and 67 (issued Feb 1897).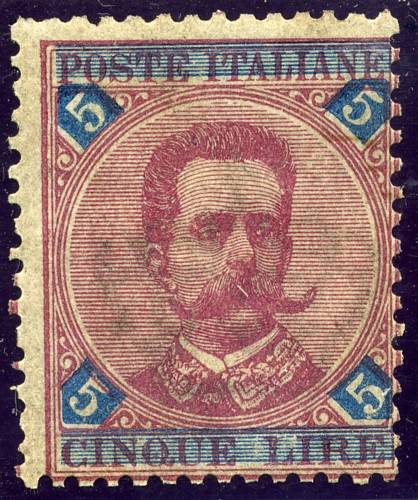 5 lire
Sassone 64.
---
Victor Emmanuel II <<-- : -->> The Floreale Definitive issues
Main Italian Stamp Index
Kingdom of Italy Index
---
Stamps of the Kingdom of Italy - Umberto I issues
Copyright reserved by the author, Tony Clayton
v11 17th April 2015