Postage Stamps of Italian Colonies
by Tony Clayton
---
Castelrosso
---
Aegean Islands <<-- : -->> Overseas Post Offices
---
First Definitive Issue, 11th July 1922
The first issues had the overprint along the bottom of the stamps. There are 9 denominations from 5c to 85c.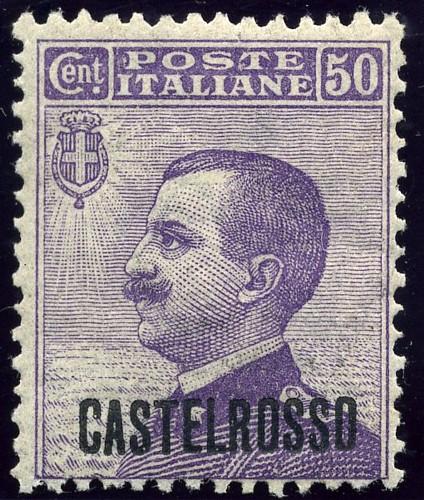 50 centesimi
Sassone 7.
---
Map Issue, 1923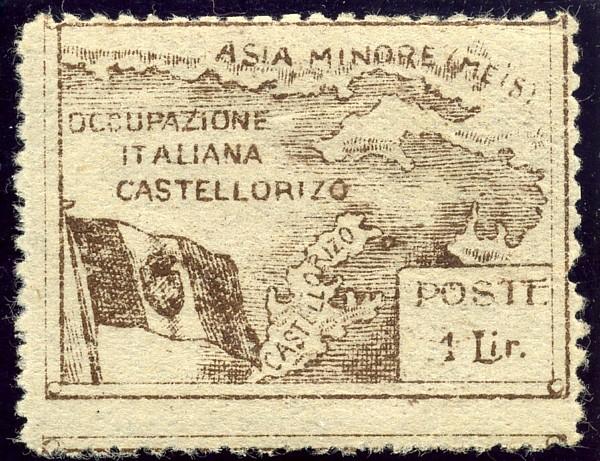 Fiscal version of the 1 lira
This was intended for postal use, but the quality of both printing and paper was so poor that the authorities agreed to use them, but only for fiscal purposes. At least three values of this type are known.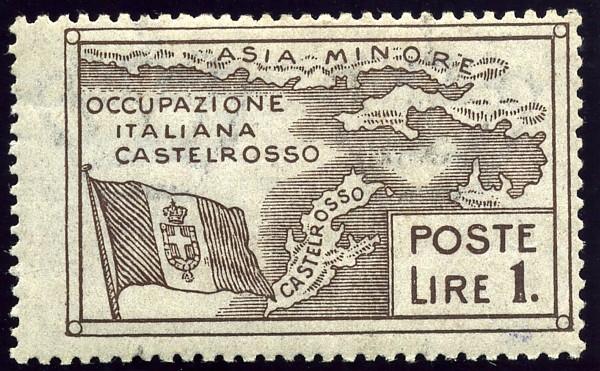 1 lire
Sassone 14.
In January 1923 a modified version with better printing on good paper was issued.
5 denominations up to 1 lira were issued (note the mis-spelling of lira).
---
Second Definitive Issue, March 1924
A second series of definitives had the overprint diagonally across the portrait of the King. In addition to the 9 values of the first set, a 1 lira stamp was included this time.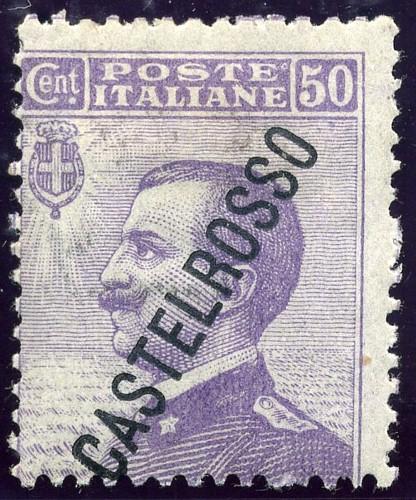 50 centesimi
Sassone 21.
---
Aegean Islands <<-- : -->> Overseas Post Offices
Italian Colonies Index
Italian Stamps Home Page
---
Stamps of Italy - Castelrosso
Copyright reserved by the author, Tony Clayton
v4 15th April 2015